Welcome to the Preschool Classrooms! Many of our students begin their enrollment as young infants and toddlers, and in a few short years will be going off to public school. We try to group the preschool children together by age so that they will already have friends when they make that transition. The preschool classrooms are divided into art, language, music, manipulatives, science, math, homeliving, construction and circle areas. There are sinks and bathrooms in the classrooms for easy accessibility. The younger preschool group assists with toilet training, helps with the transition from the older toddler room and prepares them for the older preschool group.





Welcome to the Pre-K / School Age Classroom! This classroom prepares children who will be entering kindergarten and assists older children in public school with homework and study skills. The classroom is divided into areas similar to preschool, but with a large emphasis on table areas, giving the children opportunities to work in large groups as well as individually.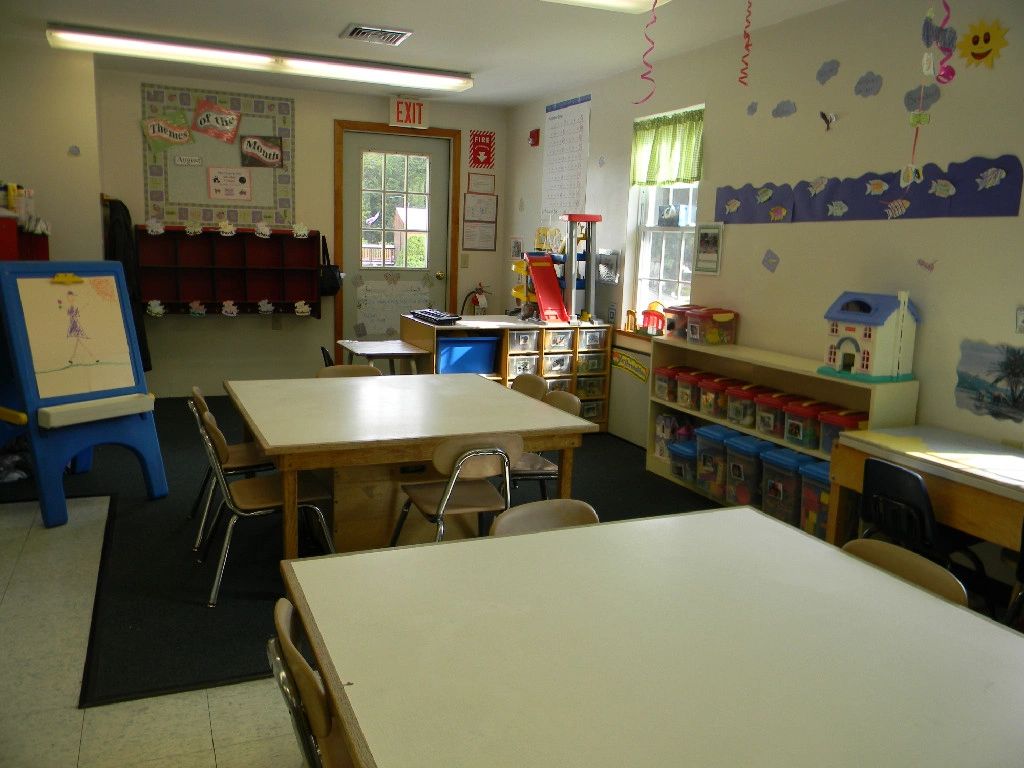 Welcome to the Computer Lab / Resource Center! Our computer lab is an area where the children of all ages can learn how to navigate their way through different age appropriate programs. It is utilized by all age groups. The resource area gives parents an opportunity to browse through our great selection of books and activities such as developmentally appropriate practices, arts and crafts, science experiments, cook books and more. We also have a variety of children's movies and DVDs available for parents to borrow.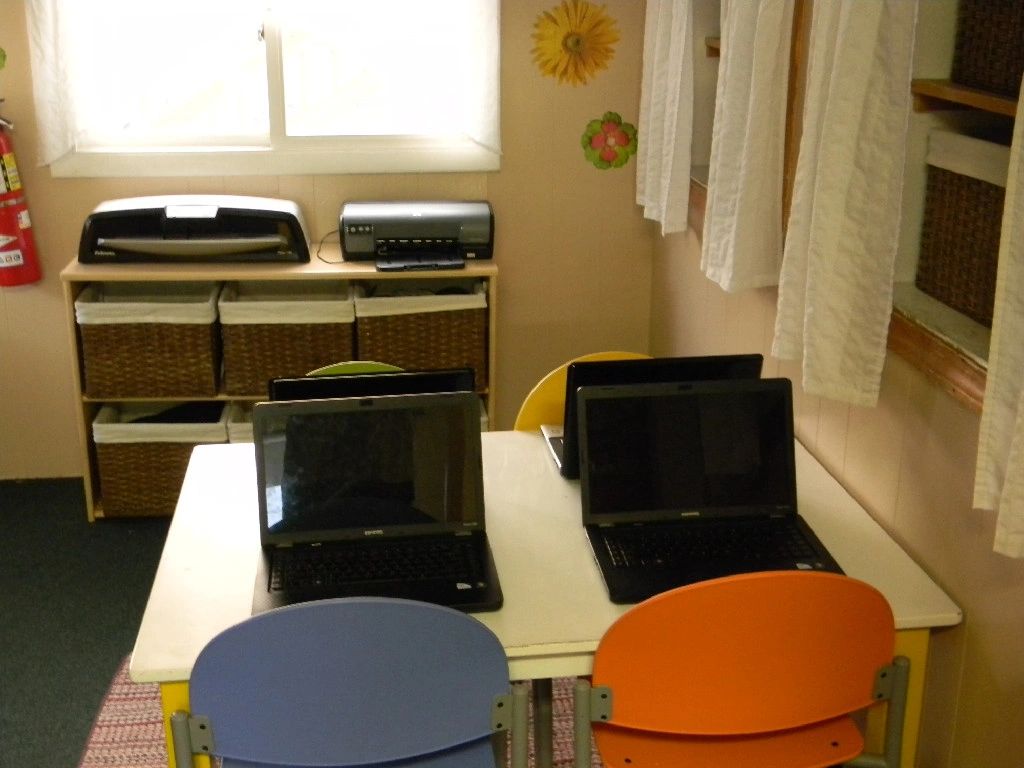 Welcome to the Indoor Playroom! This area was designed to offer an area outside of the classroom for the children to be able to exercise, sing and dance, utilize gross motor skills or gather for a special event. This area is also located next to the kitchen. It gives classrooms the oportunity to do cooking projects, make playdough and experiment with science activities.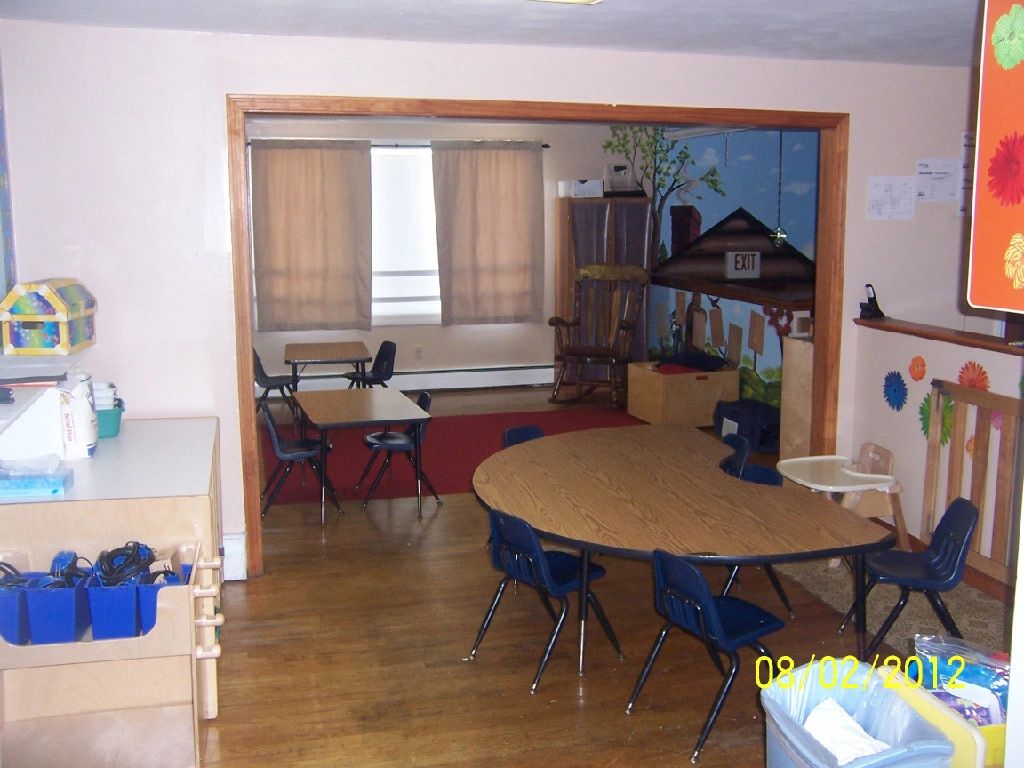 Welcome to the Outside Playgrounds! Learning does not stop at the classroom door! We utilize our playgrounds not only as an opportunity to run, jump and climb, but also as an opportunity to expand our curriculum outside as well. Experimenting with science magnifiers, sand and water activities, building with over size mega legos, painting on an easel, or having a tea party are just a few of the many activities the children enjoy outside. We have an infant / toddler playground with swings, slides, play house, and plenty of push and ride toys. The preschool / school age playground has several climbers, basketball hoops, sand box, trikes and horses, where the children love to pretend they are galloping to far off lands. The playground structure areas are filled with rubber mulch which is resilient, and quick to dry, and gives us extra opportunities to enjoy the outside, even after it has rained. The third space is an open grassy area that the children enjoy playing kick ball, potato sack races and having picnics.